Literally if you don't listen to anything else I talk about on this blog; listen to me today.
Today's post is pretty self explanatory, but super exciting. For a while I've been meaning to blog about how I easily, quickly, instantly and effortlessly save hundreds on travel. To be specific, so far I've INSTANTLY saved over $1,630 on travel in the last like 2 months.
Disclaimer: if you're lazy, or like to get something for no work or effort. Welcome to the club. This post is for you.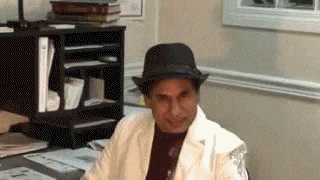 How I Save Hundreds on Travel
So, how exactly do you save hundreds on travel? One simple word: Ebates. I've mentioned Ebates to y'all briefly in previous blog posts, (like this one about how to find out which priceline hotel you'll get BEFORE paying) but today I am gonna break it down further for y'all and spill all the deets on how you can actually save hundreds and thousands on your travels, instantly.
What is Ebates? & How To Use Ebates to Save Money on Travel?
Ebates is a site that offers a generous amount of cash back (& promo codes/coupon codes) on things you buy everyday anyway (yes, they send you actual cash. not a lame gift card). Some of the sites include groupon, Ebay, Macy's, priceline, rental cars, walmart, sephora, amazon, Ray Ban & so many more.
If you're like me and like to spend all your money on travel, guess what? You can get cash back from Ebates for booking travel online using all of my favorite sites!! 
I never book travel without Ebates. & After today you shouldn't either. I use Ebates for saving money on Booking.com, Expedia, Hotels.com, Budget car rentals, Priceline (which is my favorite to use because this gives me cash back on flights too, sometimes up to 10 percent which can be a hefty amount depending on the price of the flight.)
How Does Ebates Work?
So before you can start instantly, quickly, and effortlessly saving money first you have to sign up for Ebates.
2. Shop as normal using Ebates
When you know you have some online purchases or online travel to book, go to ebates.com first to see if your online store is offering cash back. From there it will tell you if it is and you simply click shop now to start shopping.
Quick and Easy tip: I highly recommend downloading the Ebates Button (the red pop up in the screenshot below) to make it quicker and easier. I use the Ebates button and whenever I go to a website that I can earn cash on it'll pop up and let me know.
For this example lets use Groupon (because they also have great travel deals. Like 6 days all inclusive caribbean trips for LESS THAN $500 dollars including flights and hotel!)
So all I do is go to the groupon website, the Ebates button pops up. I click it and activate my cash back. I buy my products & then earn literal cash back!
After you make your purchase, the cash back balance will instantly be added to your Ebates account. Nothing extra for you to do. Literally shop earn repeat.
How do I get paid with Ebates? When does Ebates Pay Me?
The picture below shows that I've already earned $1,281.00 from Ebates. I received the check a few weeks ago & currently my next check is already almost $1,000. You can choose to receive your Ebates money by Paypal or by a check in the mail. Ebates sends checks out February, May, August, or November.
Update: Since posting this a few days ago, my Ebates balance went from $1281.67 to OVER $1600! Almost $400 in just 2 days and I didn't have to do anything extra!
Quick tip: Just to show you how practical this is. I use Ebates for everything including travel and whatever else I have to buy online. Walmart currently has up to 10 percent cash back through Ebates and they also offer grocery pick up and FREE shipping. So if you shop at Wal mart for groceries order them online with Ebates, get your 10 percent cash back, and then pick them up for free at the store (someone will bring them out to your car.) Let's do the math, if you spend $200 on the walmart website and you get 10 percent cash back you just instantly earned $20 for doing something you had to do anyway. Effortless. Basically free money for buying things I was going to buy anyway.
Optional money saving travel tip:
I recently started using Honey which is kinda like Ebates except Honey is known for automatically finding and applying coupon codes for you to use when you shop online. (Works on over 22,000 online stores.)
You know that feeling when you go to buy something online but you don't have a coupon code? Well Honey fixes that for you. If you install the button on your web browser, during check out Honey will automatically show you the best coupon to use and apply it to your shopping cart for you. Effortless & Easy. Which is what we like around here.
I recommend using Ebates and Honey together to save/earn even more.
What are your favorite ways to save money on travel? Let me know below in the comments!
Pin this post for later reference and share it with your friends on Facebook and twitter!
This site contains affiliate links. I may receive a commission for any clicks and/or purchases at no additional charge to you.